On our NASA-funded CarbonLess Electric AviatioN (CLEAN) project
Dr. Roberts, Dr. Vasel-Be-Hagh, and Dr. Jo discussed this project with Local Matters With Bob Bell
Reference: https://newstalk941.com/local-matters-with-bob-bell-meet-tennessee-techs-dr-rory-roberts-dr-bruce-jo-and-dr-ahmad-vaselbehagh/
On our planned nationally competitive wind tunnel!
2022 —  Huge news! We are bringing to Tennessee Technological University one of the largest and most powerful wind tunnel facilities that only a few academic institutions have! President Oldham and Dr. Vasel discussed the importance of this 500-horsepower facility with a 10-ft-wide, 10-ft-tall, and 23-ft-long test section on our wind energy and engineering, fluid mechanics, aerodynamics, and aerospace research capabilities! Read the article here:

https://www.tntech.edu/news/releases/21-22/large-scale-wind-tunnel-planned-for-tennessee-tech-students-researchers.php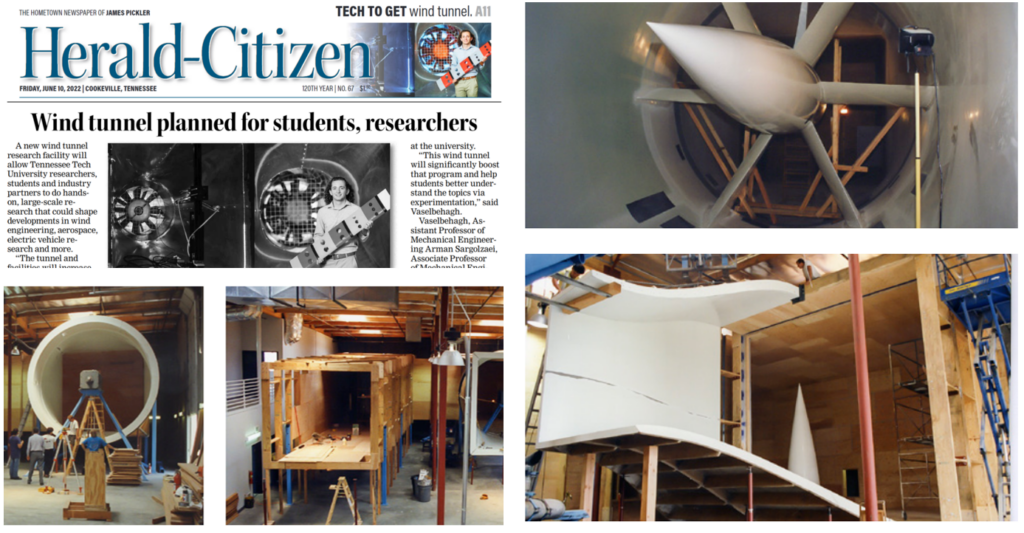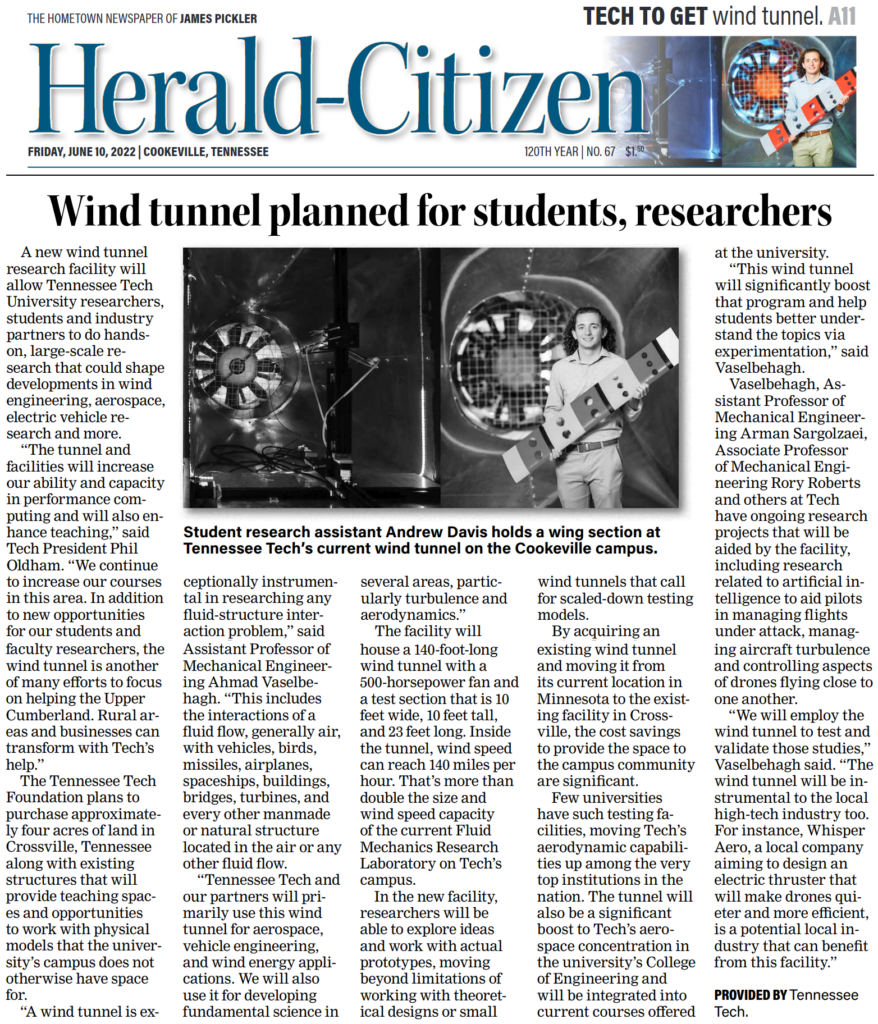 On Dr. Vasel-Be-Hagh's NSF CAREER award
This project seeks to study the interactions between the near-ground atmosphere and an artificial canopy of millions of solar photovoltaic panels. A two-stage field campaign and computational fluid dynamics simulations are proposed to provide an understanding of thermal transport dynamics within the atmospheric boundary layer above thousands of acres of dark, hot, tall, and rough Photovoltaic panels of utility-scale solar plants. The knowledge gained will clarify whether such giant canopies alter the local climate and will lead to the creation of equations that accurately describe the affected atmospheric characteristics. The proposed research quantifies the significance of these impacts for various background surface conditions and parameterizes the thermal and mechanical effects of the plant to allow meteorologists and environmental engineers to incorporate them into their models efficiently. This achievement would increase the accuracy of atmospheric simulations within regions where utility-scale photovoltaic plants exist.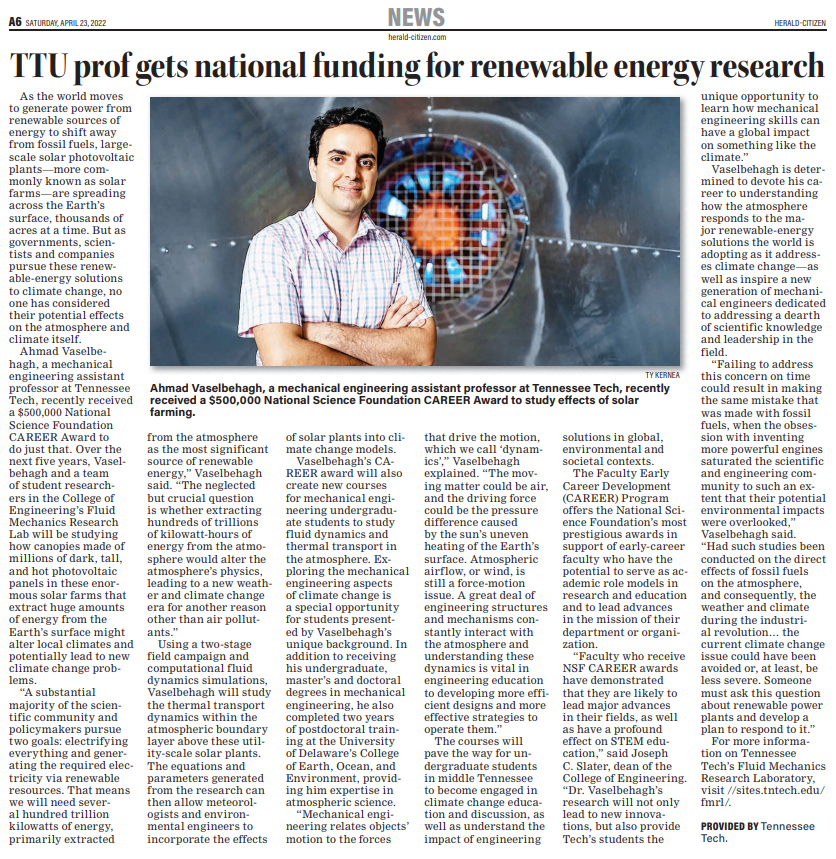 News Talk 94.1
https://newstalk941.com/ttu-professor-funded-to-research-climate-impacts-of-solar-panels/
On the Fluid Mechanics Research Laboratory (FMRL)!
We provide hands-on experience for Tech students! FMRL has been instrumental to several hundred Fluid Mechanics and Turbulence students over the past couple of years. In addition, the lab has hosted 13 graduate students to date, six of which, including a doctoral student, have already graduated. Read more.