by Hannah O'Daniel McCallon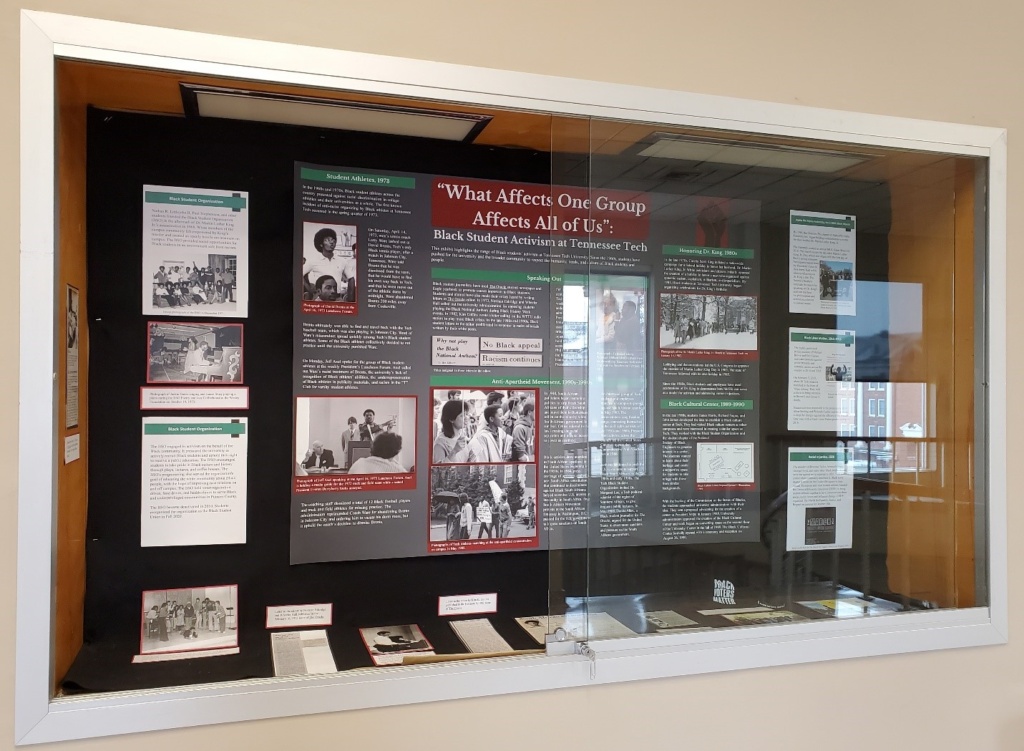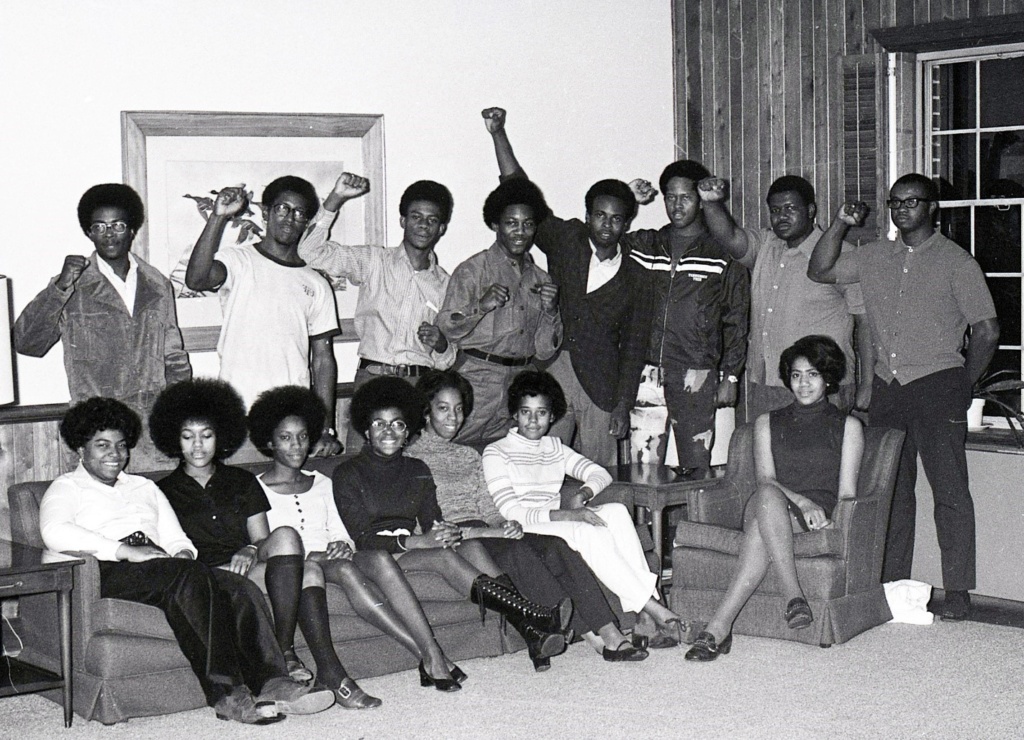 The Archives's newest exhibit is now open in the Multicultural Affairs's case on the top floor of the University Center! "What Affects One Group Affects All of Us": Black Student Activism at Tennessee Tech highlights the range of Black student activism from 1968 to 2020. Students have pushed for the university and the broader community to respect the humanity, needs, and culture of Black students and people. The exhibit displays photographs of events and clippings from student publications written by Black students.
Black students have engaged in activism through many different forms. Beginning with the Black Student Organization in 1968, students pressured the university to actively recruit Black students and uphold their right to receive a public education; encouraged students to take pride in Black culture and history through lectures, coffeehouses, and plays; and served the broader Putnam County community through voter-registration drives, food drives, and health clinics. Students used university-wide forums, The Oracle student newspaper, and the Eagle yearbook to draw attention to racial injustice. They also have organized marches and demonstrations to bring attention to ongoing civil rights issues in the United States and abroad.
The exhibit is part of the Office of Multicultural Affairs's celebration of the 30th anniversary of the Leona Lusk Officer Black Cultural Center. Our last two digital exhibits for the anniversary can be browsed here. Keep your eyes out later this spring for another digital exhibit on the history of Black students and employees at Tech! For more on 30th Anniversary events, check out the website here.
For those who can't attend in person, the posters for the exhibit and a hyperlinked list of the items on display are available here: https://tntech.access.preservica.com/uncategorized/SO_2572a505-1eca-49c2-adb7-97aec5ffd0be/?fbclid=IwAR0Ne5PR5W5NibQTyZJaTvoPKlCWp0MOyGYfGRoCY8S41yaGfGk_hE0nalU