The last time Tech Archives discussed a construction project, we were seeking funding for a storage facility. Though not very glamorous, it was essential in terms of preservation, growing, and protecting our collection and future collections. The Archives has expanded significantly since 2020, including a new digitization studio for scanning and digitization equipment; large format paper cutters to make preservation boxes more cost-efficient; cold storage for materials that are better preserved in freezing temperatures; and additional Archives personnel to continue service to patrons and make our materials more accessible online. The Archives now hosts a course in the History Department, HIS 3420 Archives Management and Research, which teaches how to find, use, and preserve historical materials. These vast changes have created some growing pains in our space, which was built and designed for two people in 1985.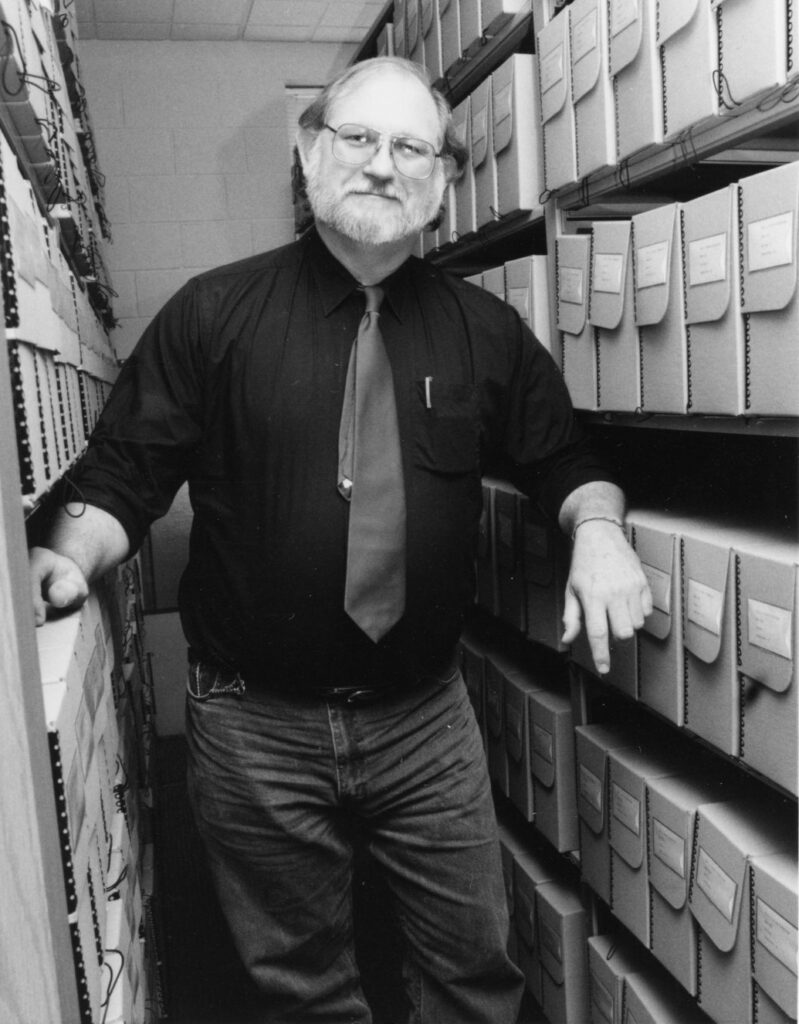 The current space includes two work rooms and one room previously used for storage. It provided ample room for the two earliest archive employees, Mancil Johnson and Christine Spivey Jones. There was little need for offices since both employees had their own room. Both have since retired, but the employee numbers have only grown since. There are currently three and soon-to-be four archive employees all sharing large community spaces, but the Archives also hosts approximately six student workers and interns a semester. This number multiplies by three when the History Class is in session or when any other college class or community group decides to visit or attend a class in the Archives. This poses challenges for both the Archives' employees and researchers, who need to use the Archives, but also need a quiet place to work without interruption.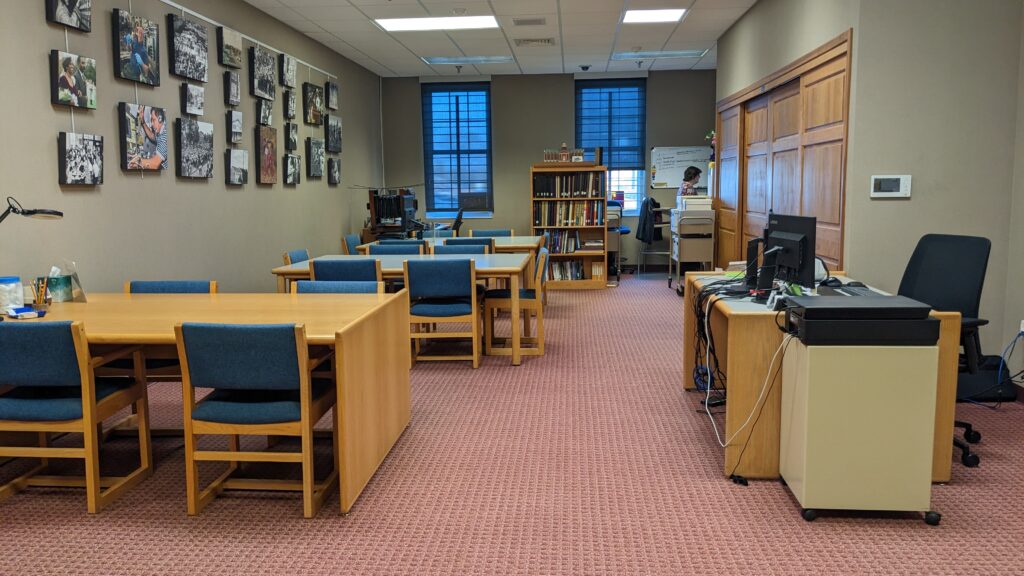 This challenge has led us to reconsider the space's design and use, in order to optimize its functionality. We have determined the best "new look" and "new use" for the Archives is to redesign our three spaces into two functional spaces. The first is a formal, more traditional library reading room. This space will have reading lamps and a ladder and a bookshelf displaying rare books and artifacts. The reading room will serve as a quiet place for researchers to perform research, which is the purpose of traditional reading rooms. The second space will be used for normal archive functions such as preservation equipment, freezer storage, housing supplies, and offices, but it will also have a classroom with seating for up to twenty-four with a television. The new design will enable the Archives to host student and community groups, provide hands-on experiences with historic documents and archival work for these groups, and allow us to host our events on-site. It also provides many students and community members with their first visit to an archive facility and hopefully, not the last.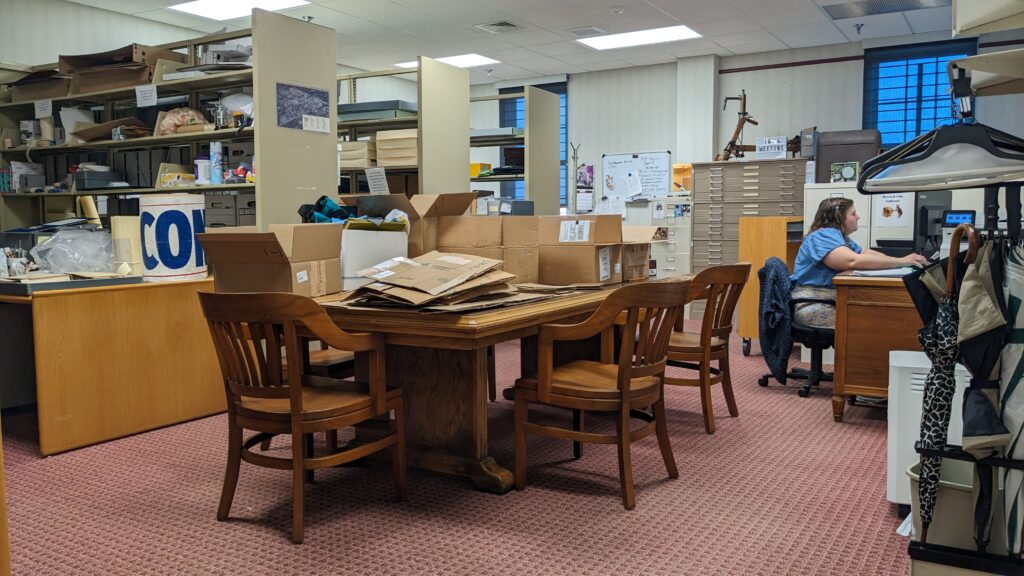 If you are interested in learning more about this project contact us at archives@tntech.edu. If you are interested in contributing, follow this link and be sure to say you would like your funding to go to our new facility. https://www.tntech.edu/library/archives/donate.php#
Thank you!

Megan Atkinson
University Archivist