The Tennessee Tech University Archives and Special Collections is excited to introduce their newest addition to the archival team! Jenny Huffman began her new role as an Archives Assistant in June 2022. Her work will include digitization and digital preservation, remediating existing metadata and creating new metadata, management of the Archive's public image on social media, and streamlining digital workflows by maintaining and updating policies and procedures. 
Jenny is a Tennessee Tech Alumni who earned her B.S. in History in December 2019. During her undergraduate studies at Tennessee Tech, Jenny served as president and vice president of the History Club, and currently serves as President Emeritus of this organization – an honor bestowed upon her for her work in fundraising, raising membership levels, and ability to create and market innovative history programming. While attending Tennessee Tech, Jenny participated in a 9-month internship at the Tennessee Tech University Archives and Special Collections. During this internship she processed the papers of composer Robert E. Jager. She also served as a volunteer at the Cookeville History Museum where she accessioned artifacts and performed in the Night at the Museums Ghost Walk.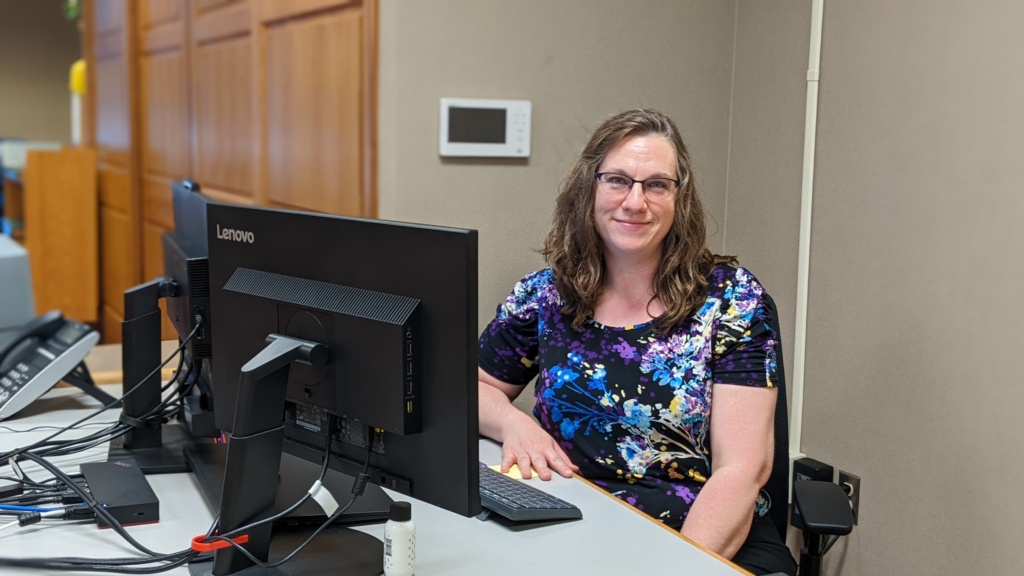 In May 2022, Jenny obtained her Masters of Science in Information Sciences from the University of Tennessee Knoxville where she followed the Archives and Records Management pathway. She served as president of the Society of American Archivists student chapter for three semesters and published a poster for the national Society of American Archivists 2021 annual conference. She is a recipient of the University of Tennessee School of Information Sciences' Diversity, Equity & Inclusion Award as well as the Outstanding Service Award.
Jenny has digital archival experience through real life projects that she participated in during her graduate studies. She worked as part of the Rockvale High School Digitization Project – a semester-long group project that worked with the newly reopened Rockvale High School in Rutherford County, Tennessee. Jenny also created description guidelines for the digitized materials included in the digital repository.
In addition to experience gained during her graduate studies, Jenny's most recent project involved setting up a Memory Lab and Digitization Station for the Putnam County Library.
While Jenny is passionate about digital archiving and protecting history, she also loves reading, playing video games, catching up on the latest Marvel or DC shows and movies, and is proud to call herself a pop culture geek.