Tech Archive got an upgrade! We have been determined to create a digitization studio to assist us with digitizing some of our many unique materials. This does not easily come out-of-the-box, so we purchased materials piecemeal and worked on practical solutions for digitizing many different types of materials. We finally saw our efforts come to fruition and wanted to share with you some of what we did!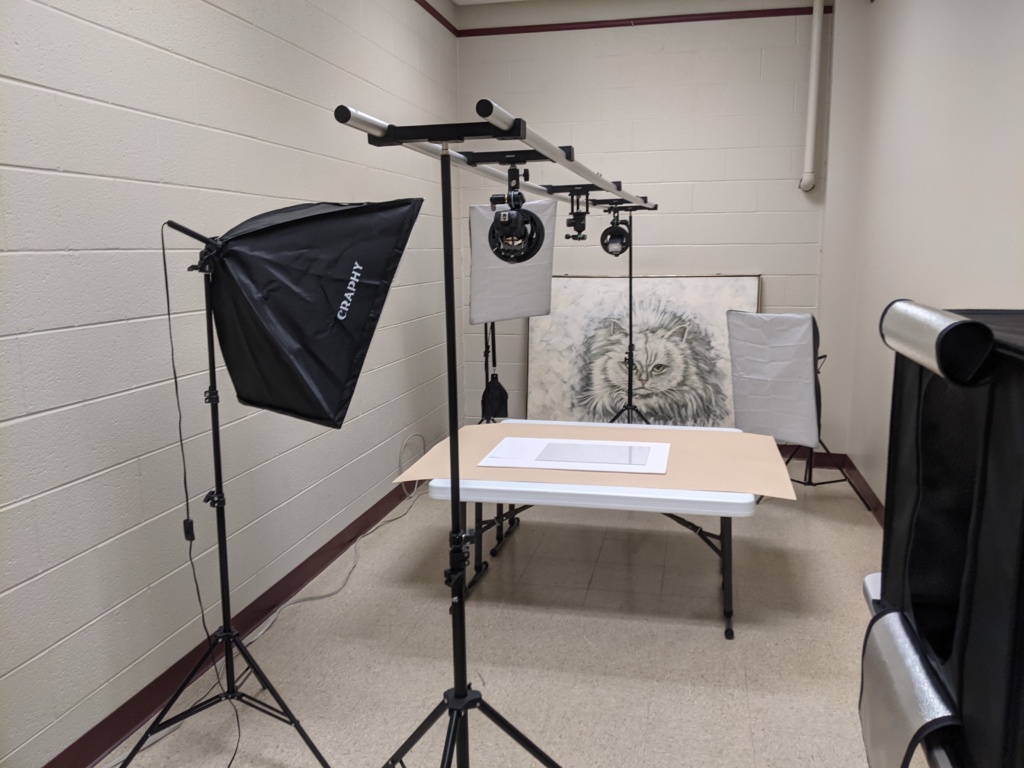 Our first priority was to digitize our oversize materials, which are challenging. Most scanners do not accommodate for materials larger than legal-sized paper. Large format scanners are costly and many are not appropriate for archival materials since scanning requires "feeding" the materials through the machine. As a rule, we do not "feed" any archival materials. As "feed" implies, we do not want to endanger any of our original and unique materials by having a scanner accidently chew up, tear, or wrinkle the materials. Aside from the danger to preservation, a scanner with a feeder does not accommodate for framed materials, items with mats or backings, or canvases because these materials could not be "fed."
As a result, the best way for us to digitally capture large format materials is through photography. This involves a professional camera, photography studio equipment, and the ability to use Adobe Photoshop to perform image correction after the fact. The new set-up allows us to photograph materials straight-on or from above. If you would like to see the image quality, here are a few Tennessee Polytechnic Institute graduate composite pictures which are 40 inches by 50 inches each. https://tntech.access.preservica.com/uncategorized/SO_dc436be7-4943-4ea7-812d-0094fe06fd96/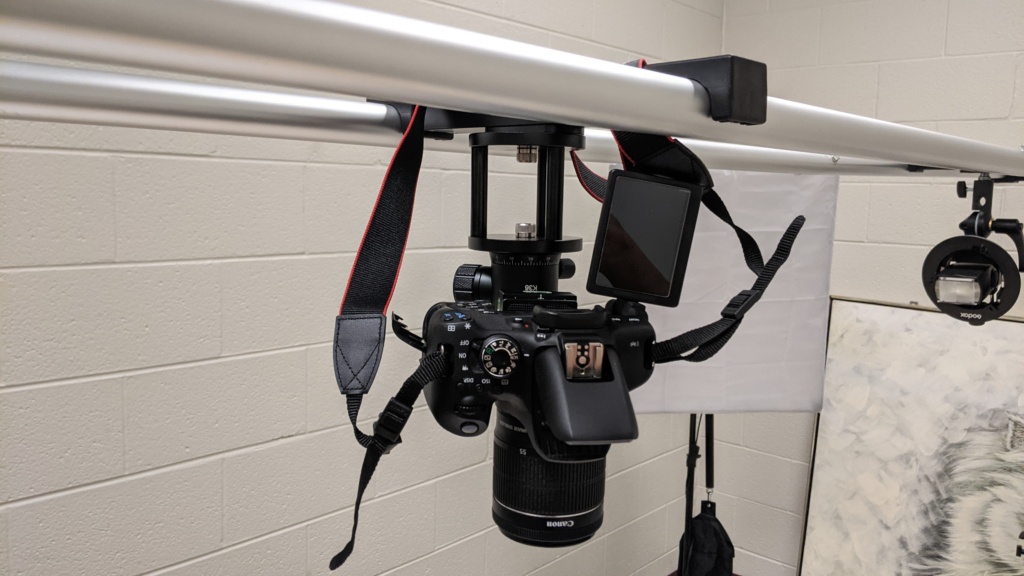 Our first big project is the Tennessee Tech Oracles. We have digital copies of many early editions from scanning microfilm, but we are currently working on digitizing the original newspapers. The Oracles needed physical preservation. Past issues of The Oracle were bound, damaging the newspapers, creating preservation nightmares, and making them hard for researchers to use. Assistant Archivist Hannah O'Daniel McCallon is working to unbind these newspapers, digitize them, make them text searchable in our digital collections, and then preserve the originals in acid-free folders and boxes.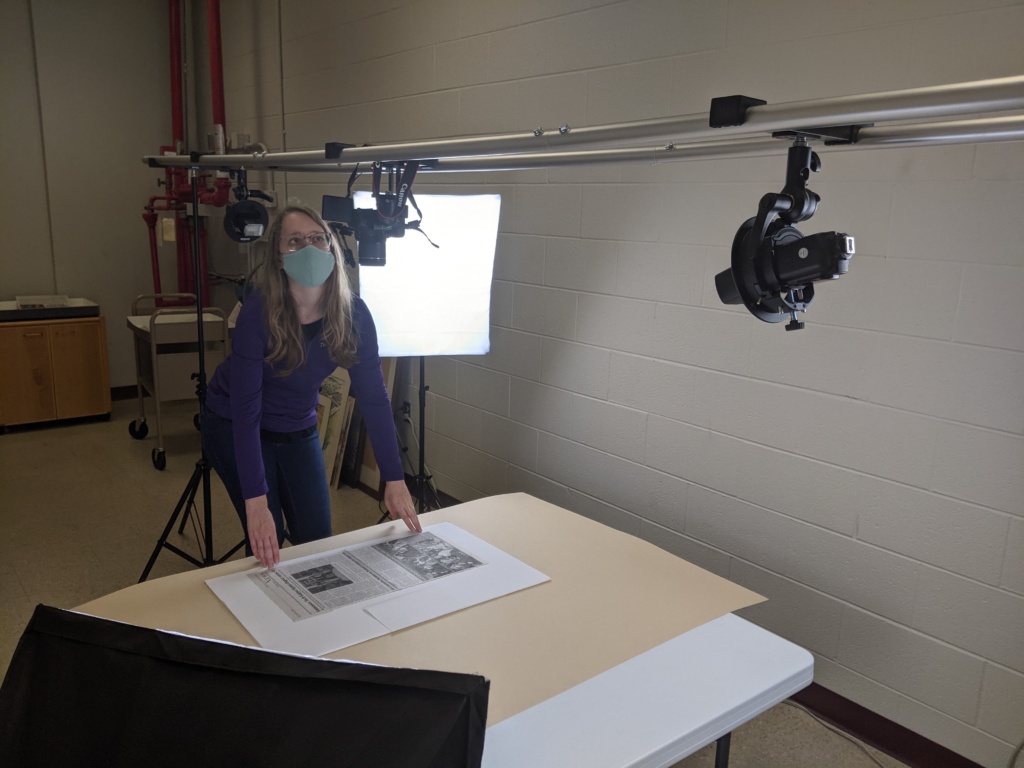 If you would like to see some of the results from the process, check it out here: https://tntech.access.preservica.com/index.php?name=SO_f1a00507-fd47-4f93-b886-bd188ea0d3be