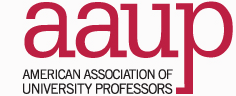 GUIDEBOOK FOR NEW FACULTY
TENNESSEE TECHNOLOGICAL UNIVERSITY
COOKEVILLE, TENNESSEE 38505
Prepared by the TTU Chapter of AAUP
Guidebook Committee, 1990-1991
Stephen J. Stedman, Chairperson
Robert J. Glinski
Elizabeth Hammontree
Revised in May 1995, June 2000, Hyperlinks updated September 2002
Patrick D. Reagan
Revised Fall 2013, Linda Null
Guidebook Committee, 2007-2008
Revised in January 2008
Jane Baker
Kurt Eisen
Elizabeth Robinson
Hyperlinks updated April 2008
Patrick D. Reagan
Revised Spring 2014
Linda Null
ACKNOWLEDGEMENTS
We gratefully acknowledge the work of the first AAUP Newcomers Guidebook Committee.  Thomas Hall (Chairperson), Eston Evans, and Robert Glinski initiated this project during the 1989-1990 academic year.  They produced a draft of the guidebook that acted as a catalyst for the work done during 1990-1991.
Numerous reviewers improved early drafts of the guidebook that have led to the current guidebook.  Our thanks go to all those individuals, as well as to the many members of the local chapter of AAUP who took time to read and comment on drafts of this document.  For the 2008 revision, Carol Holley offered invaluable assistance with the updates.
We sincerely hope that new faculty members find this guidebook a help in getting started at Tech.
Stephen Stedman
Patrick Reagan
Jane Baker
Linda Null
Robert Glinski
Kurt Eisen
Elizabeth Hammontree
Elizabeth Robinson
April 1991
May 1995
June 2000
April 2008
April 2014
TABLE OF CONTENTS
Acknowledgments
American Association of University Professors
Services Available to Faculty and Dependents
General Policies Relating to Teaching at TTU
The Annual Evaluation Process at TTU
The Tenure and Promotion Process at TTU
Appendix A: Footnote for Faculty in the Humanities.
Appendix B: Footnote for New Faculty at Centers of Excellence
Appendix C: Student Evaluation of Instruction Policy
Appendix D: Deadlines for the Tenure-Track Years
Appendix E: Results of the Tenure Process, 1979-2000
Appendix F: AAUP Offer of Assistance.
Appendix G: Readings on Faculty Rights and Responsibilities
INTRODUCTION
Welcome to Tennessee Technological University.  As a new faculty member, you probably have many questions you would like answered. Recognizing your need, the Tennessee Tech Chapter of the American Association of University Professors has produced this guidebook, which presents in one relatively short document information about many of the topics that are probably of interest to you in your efforts to become acquainted with TTU. In addition to this guide, we recommend your participation in the annual orientation for new faculty at the beginning of each academic year, which is coordinated by the Associate Vice President of Academic Affairs.
Let us stress that the information presented in this guidebook is by no means complete or exhaustive.  It is intended merely as a point of departure.  Eventually, you will want to refer to numerous other documents that discuss the matters contained hereinafter in far greater detail than was possible or desirable in this guidebook.
One of the first documents that you will want to consult after browsing through this guidebook is the Faculty Handbook, accessible on-line in the latest version at https://www.tntech.edu/handbooks/facultyhandbook/.  In it many of the matters discussed briefly below are spelled out in considerable detail.
The Faculty Handbook includes summaries of Tennessee Board of Regents (TBR) and TTU policies, which apply to faculty.  You should be aware of the two documents, which contain complete versions of TBR and TTU policies: the TBR Polices and Guidelines and the TTU Administrative Policies and Procedures Manual (see the TTU website for the most up-to-date and accurate version). The TTU Administrative Policies and Procedures Manual (http://www.tntech.edu/adminpandp/administrative-policies-and-procedures/) is a compilation of locally (TTU) developed policies and procedures, which are typically local versions of TBR policies and guidelines.  Each campus may set its own guidelines and policies within the limits set at the TBR level.
Usually it is not necessary to consult the TBR and TTU policies, procedures or guidelines because the Faculty Handbook is, in part, a compilation, sometimes in summary form, of all such regulations, which apply to faculty.
The faculty and staff newsletter, Tech Times, is an excellent source of information about grants, scheduled events, and many other matters relevant to the functioning of Tennessee Tech. It is usually sent via email every weekday. We urge you to read it regularly. Information about it can be found at .www.tntech.edu/techtimes. Online sources of information about events occurring on campus are accessible on the TTU Events Calendar at www.tntech.edu/mycalendar while the calendar is available at http://www.tntech.edu/academicaffairs/administrative-calendar/.  You can sign up for text messages that provide information on bad weather and other emergencies at www.getrave.com.
Information about faculty matters is discussed during the business meetings of the Faculty Senate; these occur three times per semester, as noted in the Administrative Calendar, and are open to all interested faculty members. Senate procedures can be accessed at http://www.tntech.edu/facultysenate/procedures.
Since much information about TTU and campus activities is available online, every faculty member is required to open a Tennessee Tech email account and to learn how to utilize the TTU website (http://www.tntech.edu) to access information. Faculty, staff, and administrators regularly communicate with each other via e-mail, so be sure to check with the department secretary about opening an account. Appropriate use of "netiquette," courteous and appropriate use of e-mail, is expected.  You should never post anything on e-mail that you would not wish to be seen or read in an open public forum. Class schedules and course offerings can be accessed through an online system called Banner.  For Banner training, contact Brent Cross at bcross@tntech.edu.
AMERICAN ASSOCIATION OF UNIVERSITY PROFESSORS
The American Association of University Professors actively defends academic freedom and tenure in higher education.  AAUP promotes faculty rights and responsibilities in a variety of ways across the nation.  The Tennessee Conference of AAUP works to improve the whole faculty here and at the other public and private institutions in the state. Check the AAUP website located at https://sites.tntech.edu/aaup/ for further information about the local, state, and national AAUP.
The Tennessee Tech Chapter of AAUP is a vital and active presence, being the driving force behind the implementation of faculty evaluation of chairpersons, the creation of the Faculty Senate, the conduct of a faculty morale survey, and the creation of a faculty handbook.  Other accomplishments include the creation of a plan drawn up by the local chapter allowing greater faculty participation at all stages of the hiring process for academic positions and the adoption of a policy outlining procedures to be followed in the event a state of financial exigency is declared. Members of the local chapter participated in a study of faculty salaries that led to the pay equity system and in an examination of tenure and promotion policies, which led to new policies.  Both the Tennessee Conference of AAUP and the local chapter put out newsletters to keep members informed.  AAUP is open to all faculty members as well as to administrators and graduate students.  It particularly welcomes new members.
In addition to defending academic freedom and tenure, the AAUP offers new faculty members unique opportunities to get acquainted with faculty members outside their departments and to keep abreast of current issues confronting Tennessee Tech.  This is especially important for newcomers, who often are not well informed about such matters and who are limited in the opportunities they have to interact with those outside their own disciplines.  Thus, joining the AAUP and attending its functions are good ways to keep informed and to meet new people.
The Tech chapter of AAUP meets once a month at a location announced beforehand by e-mail and published in the Administrative Calendar. New faculty members are welcome at meetings.
SERVICES AVAILABLE TO FACULTY AND DEPENDENTS
Numerous perquisites of full-time faculty status at Tennessee Technological University are available; some "perks" are also available to part-time faculty (see the Faculty Handbook for restrictions that may apply if your status is not full-time). This summary will acquaint you with most of these services and benefits. For further details, see the Faculty Handbook and your departmental peers and chairperson.
ELECTRONIC DEPOSIT OF SALARY. Your salary will be paid on a 12-month schedule by a mandatory electronic deposit to your bank on the last working day of each month. Accounting stubs can be viewed through secure Banner Web Self Service website.
INSURANCE. For information on insurance options, go to http://www.tn.gov/finance/ins or link to http://www.tntech.edu/hr/enrollment.
FACULTY SICK LEAVE BANK. During the annual enrollment period in October, faculty may join the sick leave bank, which provides additional sick leave (through sharing of members' unused sick leave) to its members who have exhausted all their sick leave due to serious illness or injury. For more information, go to http://www.tntech.edu/hr/slbfacultyguidelines/.
RETIREMENT. For information on the Tennessee Consolidated Retirement System, go to http://www.treasury.state.tn.us/tcrs/index.html. An optional retirement plan is described at http://www. treasury.state.tn.us/orp/index.html.  You can compare the two plans at http://www.treasury.state.tn.us/orp/Comparison.html.
E. Credit Union
http://www.ttcu.org
http://www.fleetguardfcu.com/ASP/home.asp
Any regular employee may become a member of the Educators Credit Union, the Tennessee Teachers Credit Union, or the Fleetguard Credit Union and may participate in the payroll deduction program. Further information and forms are available in the Human Resources Office.
U.S. Government Bonds
Any regular employee may participate in the payroll savings plan. The necessary form can be obtained in the Human Resources Office.
BOOKSTORE DISCOUNT. Faculty members are entitled to a 15% discount (except some calculators, flash drives and sale items) at the University Bookstore. (See Faculty Handbook for other restrictions.)
RETAIL DISCOUNTS. Some businesses in Cookeville offer discounts to Tech faculty. Check with the Student Government Association for a list of participating businesses.
FEE WAIVERS. Faculty members are eligible to enroll at any TBR and UT system school for one course per semester with fees waived. (See the Faculty Handbook for restrictions.)
FACULTY/STAFF TUITION REIMBURSEMENT. This program enables faculty to enroll in six semester hours of courses per semester and be reimbursed by the university.
TUITION DISCOUNT FOR DEPENDENTS. Full-time faculty at Tech are eligible for a student fee discount of up to 50% at any TBR and UT system institution for undergraduate courses by their spouses and dependent children under the age of 25 years old.
GRANT-IN-AID AWARDS. After two years of service faculty members are eligible to apply for grant-in-aid awards. These often fund faculty studies toward a terminal degree.
LEAVES OF ABSENCE. Faculty may request leaves of absence without pay for up to one year for justifiable reasons, including those specified under the Family Medical Leave Act. There are also faculty non-instructional grants, which allow faculty members to have one semester off with full pay or one academic year with half the teaching and full pay. However, these assignments are few in number and are restricted to tenured faculty with at least seven years service.
INTERNAL GRANTS. The Faculty Research Committee (Office of Research) (http://www.tntech.edu/research/) awards release time grants to faculty members to pursue research. These grants are often awarded to new faculty and usually (but not always) reduce the teaching load so as to require one less three-hour course to be taught for each semester in which the funds are granted. (Check with your chairperson for the usual practice in your department.) Additionally, instructional improvement grants (Office of Academic Affairs) are available for those who design projects intended to improve their instructional capabilities.
TRAVEL/INSERVICE/PROFESSIONAL SERVICE FUND. Besides travel money available through your department or college, the Office of Academic Affairs also offers financial support for participation in discipline-related short courses, seminars, institutes or workshops; international presentations; and financial obligations incurred as an officer in a national or regional professional association, though the latter is not very common.
For out-of-state travel within the US, you should obtain permission from your departmental chair or director.  Authorization for travel to Alaska, Hawaii, Canada and all other out-of-country travel is subject to approval by the President.
OUTSTANDING FACULTY AWARDS. Each year two faculty members are recognized for outstanding teaching and one for outstanding service.
CAPLENOR RESEARCH AWARD. Each year one faculty member is recognized for outstanding research activity.
FACULTY EXCHANGE. Tennessee Tech has an active program for faculty exchange. If you would like to participate in an academic assignment at another university, contact Academic Affairs for information and assistance.
RECIPROCAL FACULTY BORROWING PROGRAM. As a Tech faculty member, you may apply for patron privileges at the libraries of any TBR school, UT school, and any of the 170+ institutions across the country that participate in the OCLA Reciprocal Faculty Borrowing Program. To obtain privileges at any of these libraries, contact the Library Administration Office.
S. MULTIMEDIA INSTRUCTIONAL ASSISTANCE. The Technology Institute, a branch of the Center for Teaching and Learning, is located on the bottom floor of the Volpe Library. The staff at the Institute provide assistance to all faculty with the creation of digital materials for teaching, electronic graphics, multimedia presentations, and recorded lectures for instructional use. The Institute will help faculty to create and/or use in-class digital presentations with appropriate advance planning and offers grants to faculty through TAF (Technology Access Fee) for instructional technology.  The Institute is also responsible for iLearn (classroom management system), Camtasia Relay (lecture recording system), Top Hat Monocle (classroom response system), Blue Jeans Network (video teleconferencing system), and Adobe Connect (distance learning/teaching collboration system). The staff host many tutorials and training sessions for becoming familiar with these technological systems.  Finally, the Institute has available for check out much of the latest instructional technology, like iPads and tablet PC's, for faculty to try out in their classrooms. For additional information, go to the Institute's website at http://www.tntech.edu/institute. For assistance or a tour of the facilities, call extension 3675 or send an e-mail message to institute@tntech.edu.
INFORMATION TECHNOLOGY SERVICES. Information Technology Services in Clement Hall provides services to faculty, staff, and students across four divisions: Academic & Client Technologies, Enterprise Application Systems, Networking & Operations, and Systems Support. For more information about the many services provided to our campus community, please visit http://www.tntech.edu/its/
CULTURAL EVENTS ON CAMPUS. The TTU Events Calendar (http://www.tntech/mycalendar) and the Center Stage listings (http://www.tntech.edu/centerstage/home) note cultural events occurring each month on the campus. The Music and Art Department distributes a mailing list notifying recipients about events that they sponsor, many of which are free to faculty. The Theatre Program of the Department of English sends out notices about plays that are performed by the program. There is no central place to learn about speakers coming to campus, though their coming is often announced in Tech Times. Be alert to announcements on bulletin boards around campus and at the information desk in the University Center.
ATHLETIC FACILITIES AND RECREATION FACILITIES AND DISCOUNTS. Both faculty members and their dependents may use many of Tech's athletic facilities that are available for public use.  You can also take advantage of the various programs of the Fitness Center for a monthly fee.  Check with the individual facility for hours, restrictions, and possible fees.  Discount season tickets to many athletic events are also available.
FACULTY/STAFF DINING ROOM. The university provides faculty and staff with a separate dining facility offering a cafeteria line and a congenial atmosphere. The dining room is located in the University Center on the first floor behind the student dining area (go through the student dining area to find the room).
GENERAL POLICIES RELATING TO TEACHING AT TTU
THE BEGINNING OF EACH COURSE. At the beginning of each term, instructors must provide students with documentation concerning
Instructor's name, office number, and phone number.

Course discipline and title.

Prerequisites (if applicable).

Major teaching methods (which might include, but would not be limited to: lectures, labs, demonstrations, discussion, reading, or written assignments).

Course discipline and title.

Prerequisites (if applicable).

Major teaching methods (which might include, but would not be limited to: lectures, labs, demonstrations, discussion, reading, or written assignments).

Special instructional materials

Grading and evaluation procedures

Expanded statement of the University plagiarism policy if appropriate

Statement of attendance policy

Any additional information the instructor may wish to include. (www.tntech.edu/handbook/ttustudenthandbook/)

A written course syllabus and grading policy statement for each course shall be on file in the departmental office.
ATTENDANCE. At the beginning of each term, each instructor is responsible for explaining, in writing, the practice in treatment of absences.  According to the catalog, "A student is expected to attend each meeting of every class for which he/she is registered."  When a student stops attending class, a faculty member should report in Banner that the student has stopped attending.    Tardiness may be recorded as an absence.  Students may consider a class dismissed and leave the room without penalty if the instructor fails to appear within 15 minutes.  (See the Attendance and Withdrawal section of the undergraduate catalog.)  Instructors are urged to end class on time, since the ten-minute break between classes is often just enough time to allow a student to travel from one building to another.
ACCOMMODATION FOR DISABLED STUDENTS. Instructors should become familiar with issues under the Americans with Disabilities Act (ADA) as they relate to students in their classes.  Further information about ADA and its implementation may be obtained in the Office of Disability Services, which has online information at http://www.tntech.edu/disability/.
Students providing appropriate documentation to the Office of Disability Services may request accommodations using the Academic Adjustment form.  After discussing the matter, with the Disability Services Coordinator and agreeing upon accommodations, a student is to discuss suggested modifications with the course instructor usually during the first two weeks of the semester.  The faculty member receives the academic adjustment form via email.  If a student requests accommodations and you have not received an academic adjustment form, refer her/him to the Office of Disability Services.  Do not make your own informal accommodations — direct students to the Office of Disability Services. Accommodations to physical accessibility might include relocation of classrooms or preferential seating.  Classroom accommodations might include support service providers (interpreters for the deaf, readers, scribes, and note-takers), large print tests, extended time for tests, and use of assistive technology to adapt computers to the user with the disability. If a faculty member has a concern or recommendation regarding adjustments or accommodations he or she is encouraged to contact the Office of Disability Services.
PLAGIARISM. Students found guilty of academic misconduct, including plagiarism and cheating, either directly or indirectly through participation or assistance, are immediately responsible to the instructor of the class. In addition to other possible disciplinary sanctions which may be imposed through the regular institutional procedures as a result of academic misconduct, the instructor has the authority to assign an F or a zero for the exercise or examination, or to assign an F in the course. It is optional for the instructor to send a copy of the charge to the Office of the Vice President for Student Services. (See Academic Misconduct Policy in the Faculty Handbook and Academic Regulations in the Student Handbook.
THE WEEK PRIOR TO FINAL EXAMINATIONS. No examinations or extensive assignments should be given during the week prior to final examinations except 1) quizzes covering no more than a week's worth of new material, 2) major tests unanimously requested by the class, 3) approved final examinations, and 4) evaluation in independent study courses or self-paced courses. At least one day should intervene between a student's last class meeting and the scheduled final examination for that class. For more information, see Tests and Examinations in the Faculty Handbook,
http://www.tntech.edu/facultyhandbook/iii-07.htm#tests and Academic Regulations in the Student Handbook at (www.tntech.edu/handbook/ttustudenthandbook/)
FINAL EXAMINATIONS. Final examinations are to be given according to the schedule online. If it is necessary to give a final exam at some other time, approval by your departmental chairperson and dean is required.
GRADE APPEAL.

 

If a student decides to appeal a grade, he or she must carefully follow university procedure.  Appeals made on grades received during the fall semester must be initiated by the end of the fifteenth class day of the succeeding spring semester.  For appeals on grades made in spring and summer semesters, the student must initiate the appeal by the end of the fifteenth class day of the succeeding fall semester.(www.tntech.edu/facultyhandbook/gradeappeals)
STUDENT EVALUATION OF FACULTY. Tenure-track faculty are evaluated by students in each of the faculty member's courses (except labs in some cases) each semester. The results of the student evaluations of tenure-track faculty are sent to the faculty member.  All tenured faculty submit at least two IDEA form evaluations (one from an introductory course and one from an upper-division course when possible) per year to their department chair.  Departments and individuals are encouraged to use other evaluation tools as a supplement to the IDEA evaluation forms. (See the Evaluation of Instruction policy (Appendix C below) in the Faculty Handbook www.tntech.edu/facultyhandbook/evalofinstruction.
FACULTY ABSENCE FROM CLASS. For the policy regarding faculty absence from class, see Faculty Absence and the Meeting of Classes in the Faculty Handbook, http://www.tntech.edu/facultyhandbook/facultyabsence.
STUDENT PROGRESS REPORTS. During the designated timeframe in October, faculty should turn in midterm progress reports for freshmen.
KEEPING RECORDS
During your probationary period, the years when the individual and the institution determine whether there is a good match between them, you will find it advisable to document activities you perform in the fulfillment of your duties.  Good record keeping is essential if you are to accurately fill out forms for tenure and promotion and for various other purposes.  The first records in your files should be those describing the nature and circumstances of your appointment:
Position announcement and description.
Letters of inquiry, appointment, and acceptance.
Other pre-employment commitments and expectations:
List of courses you will be teaching.
Salary.
Scholarly goals expected – often included in departmental and/or college tenure and promotion policies.
Note: be aware that, for tenure, credit for prior service must be stipulated in your letter of appointment if you are to receive such credit.
On assuming your duties as a new faculty member, you should document your activities for each of the areas wherein you will later be evaluated.  Continuously maintaining your files will offer considerable savings of effort as up-to-date documentation will be required for each annual evaluation and for each annual tenure review, as well as for your applications for tenure and promotion. It is not sufficient merely to update your vita; evaluation of your progress will require comprehensive and factual documentation in the following areas:
Instruction.
Grade distribution sheets.
Student evaluations.
Syllabi and policy statements, especially for new
courses you develop or for classes in which you
have tried a new teaching technique.
Academic advisement, formal and informal.
Letters or awards for teaching effectiveness.
Developmental activities, such as workshops and short
courses attended.
Scholarly Activity.
Research objectives.
Publications, translations, presentations at
meetings, creation or presentation of artistic work.
Grant proposals, funded or unfunded.
News releases about your work.
Developmental activities.
Public and Professional Service
Committee assignments
Recruitment
Professional memberships/positions.
Presentations to university and/or community
Consulting.
Note: the above lists are not all-inclusive; they provide examples of the type of information that will be needed. Some departments require that faculty submit copies of tests and other items for pre-tenure review.  Check with your departmental chairperson.
Finally, be aware that Tennessee has one of the most comprehensive open records laws in the nation.  Your teaching materials may be open to public scrutiny (i.e., anyone who is a citizen of the state of Tennessee and has a Tennessee driver's license can see copies of these materials simply by requesting them from the Personnel Officer).  All your personnel records, including evaluations, are open to the public.  With the exception of student records, which are protected by the Buckley Amendment, confidentiality of records in Tennessee public institutions, simply put, does not exist under the current law.
THE ANNUAL EVALUATION PROCESS at TTU
AGREEMENT ON RESPONSIBILITIES. By April 1, every faculty member, in agreement with his or her departmental chairperson, is asked to complete an Agreement on Responsibilities for the coming calendar year. The faculty member indicates on this form how much effort will be devoted to each of five categories–Teaching, Advisement, Research/Scholarship/Creative Activity, Service/Outreach, Administration–by assigning to each category a percentage value.  As part of the annual evaluation process (usually in March), the chairperson and dean will judge the actual performance of the faculty member based in large measure on fulfillment of the Agreement on Responsibilities.
Note: 1) For librarians "professional responsibilities" replace "instruction" in the list of four categories noted above.
Faculty members and departmental chairpersons should cooperatively determine the weights that will be assigned to the five areas of performance.  These weights should reflect the current objectives of the department, college, and university, as well as the objectives of the faculty member.  The Policy on Academic Freedom, Responsibility, and Tenure (www.tntech.edu/facultyhandbook/academic freed05)  and the Policy on Academic Appointments and Promotions)contain discussions of the Agreement on Responsibilities.  Keep copies of all Agreements that you sign.
FACULTY EFFORT REPORTS and OTHER SUMMARIES OF ACTIVITIES.
Each spring, tenure-track faculty are to be evaluated by the tenured members of their departments.  In preparation for these evaluations, each tenure-track faculty member compiles a dossier of information similar to that required when applying for tenure.  Great care should be taken in putting this information together.  This material and the tenured faculty's resulting evaluation will assist the chairperson in his or her annual evaluation of the tenure-track faculty member.
Every year, faculty members must compile a detailed summary of activities and accomplishments during the year called the annual Faculty Activity Report to submit to the departmental chairpersons, who will use them when writing their annual evaluation of faculty members.  Faculty members should keep a special file in which they place material such as the items listed in the preceding chapter of this handbook, as well as any other materials relevant to their performance as faculty members.
Be prepared to take several hours or more each year preparing the summary of activities.  Attach copies of publications and other relevant documents to the summary.
ANNUAL FACULTY EVALUATION. Your chairperson will evaluate your performance in the spring of each year, basing his or her judgment on faculty effort reports, summaries of activities submitted by you, work that you have done for the department during the past year, student evaluations, and other appropriate information. For tenure-track faculty, the tenured faculty's evaluation will be incorporated into the chairperson's evaluation. The chairperson will fill out the Annual Faculty Evaluation form. Your dean will do the same. You will be given an opportunity to read and respond in writing to the evaluation by your chairperson.  You may also discuss the evaluations with either or both of those administrators should you wish to do so.
The annual evaluations are a good time to take advantage of teaching improvement opportunities.  Consider having your classes videotaped and having the tapes reviewed by your informal mentor(s) and perhaps by your chairperson in order to determine features of your teaching that might be improved.  You may want to confer periodically with one or more tenured faculty members (in and/or out of your department) who are willing to serve in an informal MENTORING capacity. New faculty are encouraged to participate in the Learning about Learning program. In this program they learn about evidence-based teaching strategies and meet with assigned mentors to discuss issues in teaching and learning as well as other relevant topics of interest.
Annual evaluations are used as part of the calculation of equity pay increases when money is available for equity and merit increases.  These pay increments are one way faculty are rewarded for good work and salary inequities are adjusted.
LETTER OF RENEWAL/NON-RENEWAL. During their probationary periods, tenure-track faculty will be reviewed annually by their peers and departmental chairperson/director and will be notified by letter from the President as to whether they have or have not been renewed for an additional year's service. Faculty in the first academic year of service will receive this notice by March 1 of that year; faculty in the second academic year will receive the notice by December 15 of the second year; faculty in the third and later academic years will receive the letter by the end of the preceding academic year

.

  Failure to be properly notified of non-renewal constitutes grounds for being granted one additional year's service, but it does not constitute grounds for being granted tenure. Appendix D summarizes significant deadlines during the tenure track years.
Some more subjective elements of the evaluation process need discussion also.  The goal of the annual evaluation should be to reach an understanding with your peers and supervisors that satisfactory progress toward tenure is being achieved or to outline how it will be achieved.  You should not take it lightly.  The evaluation is your chance to present your work and to get an indication that you are on the right track.  If you do not have a regular meeting with your chairperson and dean during evaluation time, request one.  Endeavor to obtain feedback–in writing if possible–about the quality of work that your supervisors perceive you to be doing.  One strategy that you might want to employ is to send a memo to your administrators indicating what your understanding of your responsibilities is; if they do not disagree, then you may assume that they accept your understanding of these matters, and you will have a document for your records.
You have a right to respond to the evaluator's comments and to submit further documentation if needed.  Be aware that unfounded or ambiguous statements might be made and that you have a right to a fair and objective evaluation.  You also have the right to address negative comments and to access your personnel file.
The tenured members of your department are involved in the annual tenure review process. When you apply for tenure (and promotion), these peers will have a very large role in those decisions. A single, secret ballot vote of the tenured peers can be the determining factor leading to renewal or non-renewal of your contract. It is, therefore, valuable to seek out peer evaluations of your work on a regular basis.  Be particularly sensitive to the matter of collegiality.  That it is your peers' appraisal of your work– and even your perceived ability to work as a colleague–that will largely decide your tenure status cannot be overemphasized.
THE TENURE AND PROMOTION PROCESS AT TTU
THE TENURE PROCESS. Tenure and promotion at Tech are different processes that sometimes operate synchronously. Of the two, the tenure process is the one a faculty member should be most concerned with during the first years on campus.  Normally, the tenure decision takes place during the sixth year of the probationary period; thus, accomplishments during the first five years of service are used to determine whether or not a tenure appointment is granted.  Those who are granted prior service credit in the letter of initial appointment to a tenure-track position will come up for tenure earlier than normal by the number of years of prior service credit granted.
Data have been compiled (Appendix E) to give you an idea about results of, and trends in, the tenure decision process at TTU since the 1979-1980 academic year.
Prepare for the tenure decision from the beginning of the first year by collecting relevant information and maintaining it in a safe but accessible location.  Copies of your faculty activity reports are especially good sources of information for the tenure dossier. In addition, formally discuss your progress toward tenure with your departmental chairperson and dean at least once per year, perhaps more often. Your departmental peers take a vote on progress toward tenure each year, so that you have annual feedback about how your peers are reacting to your work; this vote may also affect renewal of your contract.
Early in the year when the tenure decision is made, you will be notified by your departmental chairperson that you are to be considered for tenure. Your departmental colleagues will also be notified of the fact that you are "up" for tenure, and they will be asked to participate in the decision-making process, by supplying information, writing letters, working on the tenure committee, voting, etc.  You will be asked to complete a lengthy form, the Tenure Data Sheet, and to submit other documentation, including the names of those whom you wish to submit letters in support of your candidacy, for placement in a dossier that will be available to those involved in the process.  Study the tenure policy carefully, including the procedures and forms section.  Be sure you understand the Flow and Check-off List so that you are ready for each required step as it occurs. All information listed on the Tenure Data Sheet should be relevant to the categories of instruction, scholarly activity, and professional and public service. Request a copy of this form at least one year before you begin the process of completing it, and be ready to spend a substantial number of hours preparing your documentation for submission near the beginning of your fifth year of service (or earlier). Refer to Appendix D for important deadlines. The Tenure Procedures and Forms Packet can be found at https://www.tntech.edu/handbooks/facultyhandbook/tenureforms.
The tenure process, like the annual evaluation process, has subjective elements; some of these are discussed next. The tenure policies described in the Faculty Handbook are unique to Tech and will be applied to you whether or not you fully agree with them. Pay attention to what is written about what counts in being granted a tenure appointment, and pay special attention to your departmental colleagues' interpretation of what counts.  Some departments and colleges have adopted their own formal policies and specific minimum expectations for tenure and promotion, but most of the truly important ideas about how to obtain tenure are found through interactions with your departmental peers, your chairperson, and your dean.
A final point that we wish to stress involves your duty to your academic discipline.  Ultimately, it is to that discipline that your efforts should be directed.  The work that you do to be granted tenure should not overshadow or diminish the work that you perform in order to promote your discipline.  Ideally, this will not be the case, since the work for each should be the same.
THE PROMOTION PROCESS. Application for promotion at Tennessee Tech generally occurs about every five years if the candidate has attained minimal qualifications for the rank to which he or she aspires. The promotion process is sufficiently different from the tenure process: know the differences between the two.  See the promotion policy in the Faculty Handbook for a full discussion of this important feature of your later career at Tech. The Promotion Procedures and Forms Packet can be accessed at https://www.tntech.edu/handbooks/facultyhandbook/promotionforms.
GOVERNANCE
The governance structure at TTU is rather complicated.  A brief description of that structure is given below for informational purposes.  We urge you to consult your departmental peers for information about university governance and to participate in general faculty meetings, held prior to the start of fall semester and during the last week of each semester, and in the election of faculty representatives to the Academic and Administrative councils.  The members of these councils (including elected faculty, appointed students, and appointed administrators) form the University Assembly, and the elected members for the Faculty Senate.  Consult the Faculty Handbook for more information about the two councils, committees reporting to the councils, and the Faculty Senate.
The President, who is the chief administrative officer, receives advice and guidance from two primary University sources: the governance system of the University (TBR) and the upper-level administrators of the University.
Strong faculty participation is what makes up TTU's governance structure.  Faculty serve on all standing University committees, except the Staff Advisory Committee.  The President appoints the members of the standing committees.  Academic and Administrative Councils membership is determined by election for faculty and by appointment for students and administrators.  Faculty members in either of those councils are automatically elected to the University Assembly and the Faculty Senate.  More information on the Faculty Senate, which meets approximately two times each semester, is available at www.tntech.edu/facultysenate.
Academic Council – handles matters relating to the total field of instruction
Administrative Council – handles matters that relate to the administration of the university
University Assembly – handles both instruction and administration matters in addition to
anything the President wishes to consider
There are no written rules or guidelines as to how an issue attains consideration by the governance system.  Curriculum matters usually are initiated at the department level, are passed to the college-level committee for consideration, and then go to the University Curriculum Committee or the Graduate School Executive Committee, depending on whether it relates to undergraduate or graduate curricular matters.  Students typically voice their concerns through the Student Government Association but can also bring their concerns directly to a committee, a council, or the Assembly.
Sometimes TBR mandates that we consider issues.  For example, if the TBR revises an existing policy or formulates a new one, the University governance structure may need to revise a University policy or create a new one so that the policies remain in keeping with those of the TBR.  Typically it is the President who notifies a council or who puts together a special committee that is asked to bring a report or suggested policy to a council for action.
CONCLUSION
You now have an overview of some of the more important matters to bear in mind during your first years at Tennessee Tech.  This material does not cover everything you should know about Tech, but it does provide you with a solid start.  When the need arises for you to get advice about other matters pertaining to your personal situation, consider contacting one or more of the university personnel:
Human Resource Office
Vice President for Student Affairs
Vice President for Academic Affairs
AAUP Chapter President
Faculty Senate President
Affirmative Action Officer
Departmental Chairperson
College Dean or Associate Dean
And, of course, one of your colleagues
The TTU chapter of AAUP stands ready to personally assist any faculty members (whether they are chapter members or not) understanding of academic matters.  Appendix F is an offer of assistance to faculty members and is another excellent source of advice and insight.
Tennessee Tech has a lot to offer to new faculty, and we are pleased that you have decided to join us.  Good luck in your early years at Tennessee Tech!
APPENDIX A: FOOTNOTE FOR FACULTY IN THE HUMANITITES
Compared to the faculty in the basic sciences, applied sciences, business administration, and engineering, faculty in the humanities usually find it vastly more difficult to acquire outside funding for research projects.  The University administration encourages humanities faculty to apply for internal research grants, which may lead to eventual publication.  Faculty in all disciplines are eligible to apply for these awards, but they are especially important to those in the humanities.
If you are in the humanities, it is advisable to inquire into all possibilities of internal funding through your departmental chairperson and the Office of Research.  For more information about the Office of Research, see www.tntech.edu/research/home.  The committees that evaluate research proposals have, on the whole, been fair in awarding such funds.  Don't be discouraged if your first proposal is rejected.  Instead, ask a mentor or the evaluating committee to suggest improvements to your proposal and resubmit it.
APPENDIX B: CENTERS OF EXCELLENCE
Research at Tennessee Technological University is enhanced by three Centers of Excellence:
The Center for Energy Systems Research and the Center for Manufacturing Research are administered through the College of Engineering.  The Center for the Management, Utilization and Protection of Water Resources is administered through the Office of Research.  These Centers bring together cooperating interdisciplinary research teams of faculty and students from departments, schools and research units throughout the campus.  The Centers are interested in assisting faculty to obtain external funding for their research.  Although the centers have a science and engineering orientation, others, including liberal arts faculty, have found that their research interests are compatible with a center's interest and have received support from the centers.
These Centers of advanced scholarship within state-supported universities were founded and received special funding through the State of Tennessee Centers of Excellence program. Each Center strives to use present education resources to achieve excellence; to support economic development in the state; to enhance the intellectual, cultural and social climate for Tennessee citizens; to use external sources to improve research; and to attract nationally and internationally recognized faculty to Tennessee institutions.
New faculty in the centers of excellence should be aware that tenure and promotion decisions will be made by the academic department in which they are associated.  It is essential that center faculty participate in departmental meetings, assume an appropriate share of departmental responsibilities, and make an effort to interact effectively with departmental colleagues.  Although center faculty work closely with center directors and are evaluated by the director, their departmental chairpersons are responsible for overseeing the annual tenure-track review by the tenured faculty in their department.
APPENDIX C: STUDENT EVALUATION OF INSTRUCTORS
Methods
Used
to
Evaluate
1.1
IDEA
Student
Evaluation
http://iweb.tntech.edu/ideaevaluations/
1.1.1
Every
instructional
unit
within
the
University
will
use
the
IDEA
student
evaluation
form
to
evaluate
teaching
except
the
Honors
Program,
which
may
use
a
self-designed
form.
All
faculty
will
be
provided
with
the
results
of
their
evaluation.
1.1.2
Tenure‐track,
full‐time
temporary,
and
part‐time
faculty,
as
well
as
teaching
assistants
with
grading
responsibility
for
courses,
will
have
all
their
courses
evaluated
every
semester
(summer
courses
excluded).
The
results
of
these
evaluations
will
be
reviewed
at
least
once
per
year
in
connection
with
personnel
actions
by
the
chairperson
and,
in
the case
of
tenure‐track
faculty,
by
the
dean
or
director.
This
review
will
be
based
on
the
available
results
of
IDEA
surveys
and
other
evaluation
tools
appropriate
to
the
discipline. The
results
of course
evaluation
and
of
their
review
by
administrators
will
be
made
available
to
the
instructor
and
placed
in
his
or
her
file,
and
may
be
used
to
inform
decisions
about
professional
development,
improvement
of
instruction,
and
future
teaching
assignments.
(Revision
approved
by
the
Academic
Council
January
25,
2006,
to be
effective
Fall
2006.)
1.1.3
All
tenured
faculty
must
submit
at
least
two
IDEA
evaluations,
per
year,
(one
from
an
introductory
course,
and
one
from
an
upper‐division
course,
when
possible)
to
their department
chair
or
director.
Faculty
who
teach
fewer
than
four
courses
per
year
need
only
submit
one
evaluation.
Faculty
may
choose
which
one(s)
to
submit,
and
may
submit more
than
the
minimum
requirement.
1.1.4
Tenured
faculty
seeking
promotion
must
evaluate
all
classes
for
at
least
one
semester
each
year
for
each
of
the
previous
four
years
or
from
initial
appointment,
whichever
is
the
shorter
period.
1.2
Individual
colleges
and
departments
may
require
faculty
to
submit
evaluations
beyond
the
minimum
requirement
noted
above
(as
is
currently
the
case
with
the
College
of
Business).
1.3
All
departments
must
regularly
(as
they
define
that
term)
discuss
evaluation
options.
Thereafter,
the
dean
or
director
and
the
departments
will
reach
consensus
on
ways
to
judge
teaching
for
administrative
purposes,
in
addition
to
the
IDEA
form.
Other
options
include
those
noted
below.
1.3.1
Supplemental
evaluation
forms
1.3.1.1
Departments
may
supplement
the
IDEA
with
other
evaluation
tools
(including
self-designed
and/or
narrative
based
forms)
specifically
catered
to
their
discipline.
1.3.1.2
Individual
faculty
members
may
utilize
personal
evaluation
forms
in
addition
to
the
IDEA
instrument.
They
may
(or
may
not)
share
the
results
with
their
chair
or director.
1.3.1.3
Departments
or
individual
faculty
members
may
add
their
own
questions
to
the
IDEA
form.
Responses
to
these
questions
will
be
tabulated
and
summarized
together
with
other
IDEA
evaluation
questions.
1.3.2
Peer
Review
(including
in‐class
observation)
1.3.2.1
Some
form
of
peer
review
must
be
used
by
all
departments
to
evaluate
instruction
for
tenure-track
faculty
and
those
seeking
promotion.
1.3.2.2
The
extent
of
peer
review
may
vary
among
departments.
In
some
cases
tenured
department
members
will
review
the
candidate's
IDEA
evaluations.
Other
departments
may
allow
for
the
examination
of
a
more
comprehensive
"teaching
portfolio."
The
tenured
faculty
or
in
some
cases
a
tenure‐review
committee
comprised
of
tenured
faculty,
will
review
the
information
provided
and
make
recommendations
to
the
chair
and
the
dean
or
director.
This
information
will
be
provided
to
the
individual
faculty
as
part
of
the
evaluation
process.
1.3.2.3
Department
chairs
may
choose
to
personally
observe
all
faculty
in
the
classroom,
or
may
provide
their
faculty
the
option
of
a
classroom
visit.
Other
faculty
may
be
invited
to
observe
a
class
upon
the
instructor's
request.
1.3.2.4
Individual
departments
determine
how
often
classes
are
observed,
and
whether
the
visits
are
prearranged
or
at
random.
1.3.3
Student
interviews
and
Alumni
surveys
1.3.3.1
Departments
may
supplement
evaluation
through
student
surveys
and
interviews.
1.3.3.2
Departments
may
also
gain
information
on
instruction
via
alumni
surveys.
1.4
The
University
reserves
the
right
to
employ
a
student
evaluation
tool
different
from
the
IDEA
on
an
experimental
basis.
1.5
In
utilizing
student
evaluations,
chairs,
deans,
directors
and
other
administrators
must
be
aware
of
the
variety
of
factors
which
can
influence
the
evaluation
process.
1.6
IDEA
may
serve
as
one
component
of
an
administrative
appraisal
of
classroom
performance,
but
NEVER
are
student
evaluations
of
teaching
to
be
used
as
the
sole
basis
for
pay
raises
or
tenure
decisions.
Student
evaluations
must
be
used
in
combination
with
other
measures.
Suggestions
for
Individual
Faculty
2.1
All
faculty
should
involve
themselves
with
their
department's
discussion
of
evaluation
procedures.
However,
they
should
also
note
that
they
can
supplement
the
evaluation
process
if
they
so
desire.
Ultimately,
the
burden
of
demonstrating
effective
teaching
lies
with
the
individual
faculty
member.
2.2
All
faculty
should
be
aware
of
their
ability
to
supplement
the
IDEA
form
with
their
own
evaluation
instrument.
It
is
recommended
that
non‐tenured
faculty
have
this
form
approved
by
the
chair/director,
and
share
the
results
with
him/her.
All
faculty
should
also
note
their
ability
to
add
questions
to
the
IDEA
form,
including
one
that
solicits
narrative
replies.
2.3
Faculty
should
also
be
reminded
that
they
have
the
right
of
reply
in
the
event
of
poor
teaching
evaluations.
Mitigating
circumstances
which
may
have
affected
teaching
performance
can
and
should
be
noted
by
the
individual
faculty
member
on
his
or
her
yearly
evaluation
form
APPENDIX D: The Tenure-Track Years
This chart is kept updated at http://www.tntech.edu/facultyhandbook/NewPolicy/Tenure-Track Years.htm
Peer Review
Administrative Decision
Notification to Put Dossier Together
Deadline for Dossier
Deadline for Tenure-Track Review by Peers*
Notification Date if Renewed
Notification Date if Not Renewed
Date of Termination
1st     Year
December 1
January 15
February 1
March 1
March 1
End of 1st Year
2nd   Year
September 1
October 15
November 15
December 15
December 15
End of 2nd Year
January 15
February 15
March 1
End of Academic Year
End of Academic Year of 2nd Year
End of 3rd Year
3rd    Year*
January 15
February 15
March 1
End of Academic Year
End of Academic Year of 3rd Year
End of 4th Year
4th    Year*
January 15
February 15
March 1
End of Academic Year
End of Academic Year of 4th Year
End of 5th Year
5th    Year**
January 15
February 15
March 1
End of Academic Year
End of Academic Year of 5th Year
End of 6th Year
6th    Year Tenure          Evaluation***
September 1
October 15
November 21
No Renewal Possible***
End of 6th Academic Year
End of 7th Year
*For a full description of prior service credit see Academic Tenure 2005, Section III. F. 1.
**Faculty members eligible for tenure proceedings before the sixth year should follow the 6th year tenure evaluation dates.  The option of extending the probationary period and permitting a second tenure application is not available for faculty under the current policy.
Reporting Deadlines:
P/T Committee to Chair – November 21
Chair to Dean – January 10
Dean to VPAA – February 15
VPAA to President – March 15
President to TBR – as designated by the Board
[Approved by the University Faculty April 27, 2005.]
APPENDIX E: RESULTS OF THE TENURE PROCESS AT TENNESSEE TECH
1979-1980 through 2012-2013
(Faculty Hired with Tenure not Included).
Year                     Considered                 Granted       Extend a Year             Denied
1979-1980                   12                                12                    0                      0
1980-1981                   9                                  7                      2                      0
1981-1982                   14                                10                    3                      1
1982-1983                   19                                18                    1                      0
1983-1984                   23                                22                    1                      0
1984-1985                   16                                16                    0                      0
1985-1986                   10                                10                    0                      0
1986-1987                   11                                9                      2                      0
1987-1988                   19                                13                    3                      3
1988-1989                   17                                13                    3                      1
1989-1990                   25                                20~                  3                      2
1990-1991                   17+                              14+                  1                      2
1991-1992                   19                                17                    1                      1
1992-1993                   20                                16                    4                      0
1993-1994                   25                                24                    0                      1
1994-1995                   21                                21                    0                      0
1995-1996                   12                                11                    1                      0
1996-1997                   9                                  9                      0                      0
1997-1998                   13                                13                    0                      0
1998-1999                   16                                16                    0                      0
1999-2000                   12                                10                    1                      1
2000-2001                   2                                  2                      0                      1
2001-2002                   10                                10                    0                      0
2002-2003                   10                                10                    0                      0
2003-2004                   12                                9                      3                      0
2004-2005                   10                                6                      2                      2
2005-2006                   23                                20                    2                      1
2006-2007                   18                                16                    1                      1
2007-2008                   15                                15                    0                      0
2008-2009                   9                                 8                     1                      0
2009-2010                   7                                 7                     0                      0
2010-2011                   19                                19                    0                      0
2011-2012                   15                                15                    0                      0
2012-2013                   11                                11                    0                      0
Note that after 2008, receiving an extension was no longer an option.
~ One faculty member granted tenure posthumously
+ One faculty member resigned and is not included here
* Pending Tennessee Board of Regents approval of TTU recommendations.
Information from Academic Affairs Office
APPENDIX F: AAUP OFFER OF ASSISTANCE
Since 1915, the American Association of University Professors, AAUP, has been active in developing and being an advocate for standards of good academic practice, especially in the areas of academic freedom, tenure, and professional responsibility.  AAUP has become the authoritative voice in such matters.  Its Red Book of Policy Documents & Reports describes the generally accepted standards of good academic practice.
The Tennessee Tech Chapter of AAUP has from its inception been interested in supporting national-level AAUP activities and in carrying out the goals of the founders of AAUP "to maintain and advance the standards and ideals of the profession."  Tennessee Tech AAUP members have been involved in development of the various policies and procedures, which define the standards of academic practice at Tennessee Tech.  As part of its commitment to maintaining and advancing the standards and ideals of the profession, the Tennessee Tech Chapter of AAUP offers to consult (i.e., to provide advice, guidance and insight) with any faculty member who is in need of better understanding of the Tennessee Tech tenure and promotion policies and procedures, or any other academic policy or matter of concern.  Such consultation could include discussions of such matters at a chapter meeting or more personal discussion sessions with officers of the organization or with other knowledgeable members of the organization.
The chapter is especially interested in assisting faculty before major problems develop.  The chapter hopes that by providing help early major problems will be avoided.  The chapter is not a substitute for sound legal advice but can provide informal interpretation of policy and advice on applicability of policy in various situations.
The chapter has a two-fold purpose for offering assistance.  First, it wants to help faculty understand their rights and responsibilities.  Second, it wants to be knowledgeable about areas of difficulty so as to be able to offer constructive suggestions for change to policies and procedures needing change.
For names of the chapter's officers, committees, and committee chairs check the AAUP website (orgs.tntech.edu/aaup/ttuchap.html).  If you would like assistance from AAUP, please contact the president or other officer or committee chair.
APPENDIX G: READINGS ON FACULTY RIGHTS AND RESPONSIBILITIES
You may wish to broaden your knowledge about faculty rights and responsibilities by reading one or more of the following documents arranged from the perspective of the life cycle of a new faculty member just coming to the university through to retirement. Readings include histories of TTU, information about the idea and history of academic freedom and tenure, the AAUP, student advising, teaching responsibilities, testing, faculty evaluation, and such individual faculty matters as stress, sickness, tax assistance, and planning for retirement.
Austin Wheeler Smith.  The Story of Tennessee Tech.  Nashville: McQuiddy Printing Company, 1957.
Harvey G. Neufeldt and W. Calvin Dickinson.  The Search for Identity: A History of Tennessee Technological University, 1915-1985.  Memphis: Memphis State University Press, 1991.
Mancil Johnson and Calvin Dickinson. Tennessee Technological University. Charleston, SC: Arcadia Press, 2002.
Wilson Smith and Richard Hofstadter, eds.  American Higher Education: A Documentary History, 2 Vols.  Chicago: University of Chicago Press, 1961, ## 0226348164
Frederick Rudolph. The American College and University: A History, Introductory Essay and Supplemental Bibliography by John R. Thelin. Athens: University of Georgia Press, 1990.
John R. Thelin.  A History of American Higher Education. Baltimore: Johns Hopkins University Press, 2004. #0-8018-8004-1.
Wilson Smith and Thomas Bender, eds.  American Higher Education Transformed, 1940–2005: Documenting the National Discourse  Baltimore: John Hopkins University Press, 2008. ##978-0-8018-8671-3
Leadership Transitions: The New College President, ed. Judith Block McLaughlin. San Francisco: Jossey-Bass Publishers, 1997. 90 pp. $19 prepaid from Jossey-Bass Publishers, 350 Sansome Street, San Francisco, CA 94104. Essays by college presidents and others.
Ernest L. Boyer for the Carnegie Foundation for the Advancement of Teaching. College: The Undergraduate Experience in America. New York: Harper & Row, 1987.
Anne Matthews. Bright College Years: Inside the American Campus Today. New York: Simon and Schuster, 1997. #0-68481541-9. $23.00.
Anne Colby, Thomas Erlich, Elizabeth Beaumont, and Jason Shulman. Educating Citizens: Preparing America's Undergrtaduates for Lives of Moral and Civic Responsibilit, foreword by Lee S. Shulman.  San Francisco: Jossey-Bass for The Carnegie Foundation for the Advancement of Teaching, 2003. #0-7879-6515-4.
David F. Noble. Digital Diploma Mills: The Automation of Higher Education. New York: Monthly Review Press, 2001. #1-58367-061-0.
Derek Bok. Universities in the Marketplace: The Commercialization of Higher Education. Princeton: Princeton University Press, 2003. #0-691-11412-9.
Benjamin Johnson, Patrick Kavanagh, and Kevin Mattson, eds. Steal This University: The Rise of the Corporate University and the Academic Labor Movement. New York: Routledge, 2003. #0-415-93484-2.
Jack H. Schuster and Martin J. Finkelstein. The American Faculty: The Restructuring of Academic Work and Careers. Baltimore: Johns Hopkins University Press, 2006. #0-8018-8283-4.
Mary Burgan, What Ever Happened to the Faculty? Drift and Decision in Higher Education. Baltimore: Johns Hopkins University Press, 2006. # 0-8018-8461-6. $38.00.
Christopher Newfield. Unmaking the Public University: The Forty-Year Assault on the Middle Class. Cambridge, MA: Harvard University Press, 2008. #978-0-674-028`7-3.
Marc Bosquet. How the University Works: Higher Education and the Low-Wage Nation, foreword by Cary Nelson. New York: New York University Press, 2008. #978-0-8147-9975-8
Academic Freedom and Tenure: A Handbook of the AAUP, editor, Louis Joughlin. Madison: University of Wisconsin Press, 1967.
William Van Alstyne. "The Specific Theory of Academic Freedom and the General Issue of Civil Liberty." in The Concept of Academic Freedom, ed.  Edmund L. Pincoffs.  Austin: University of Texas Press, 1975.
Freedom and Tenure in the Academy, ed. William W. Van Alstyne. Durham, NC: Duke University Press, 1993.  429 pp.  Essays from Journal of Law and Contemporary Problems 53 (Summer 1990) special issue, "Freedom and Tenure in the Academy: The Fiftieth Anniversary of the 1940 Statement of Principles."   $39.95 plus $3.00 shipping from Duke University Press, Box 90660, Durham, NC  27708.
The Case for Tenure, ed. Matthew W. Finkin. Ithaca: ILR Press, 1996. 240 pp. ISBN #0-8014-3316-9. $29.95.
The Future of Academic Freedom, ed. Louis Menand. Chicago: University of Chicago Press, 1997. 239 pp. $24.95. Collection of essays by Louis Menand, Ronald Dworkin, Cass R. Sunstein, Henry Louis Gates, Jr., Thomas L. Haskell, Evelyn Fox Keller, Joan W. Scott, Edward S. Said, and Richard Rorty based on lectures delivered at national AAUP meetings.
Protecting Your Faculty Rights: A Guide. New York Conference, AAUP, 1986.
American Association of University Professors. Policy Documents and Reports, 1995 edition.  Washington, D.C.: AAUP, 1995. Commonly known as the Red Book, this work contains key AAUP documents relating to academic freedom, tenure, and due process, discrimination, college and university government, collective bargaining, professional ethics, student rights and freedoms, college and university accreditation, research and teaching, collateral benefits, the AAUP constitution, and summaries of selected judicial decisions referring to AAUP standards. Chapter officers will be able to help you locate a copy of the Red Book for reference.
Academe: Bulletin of the American Association of University Professors.  Published six times a year by AAUP, this journal contains articles, opinion- editorial pieces, reports, updated policy documents, and book reviews.
Philo A. Hutcheson. A Professional Professoriate: Unionization, Bureaucratization, and the A.A.U.P. Nashville: Vanderbilt University Press, 2000. 288 pp. #0826513239 $48 cloth or #0826513484 $23.95 paper.
Mary Morris Heiberger and Julia Miller Vick. The Academic Job Search Handbook, second edition. Philadelphia: University of Pennsylvania Press, 1997. $14.95 plus $3.00 shipping from University of Pennsylvania Press, 1300 Blockley Hall, 418 Service Drive, Philadelphia, PA 19104.
Entering the Profession: Advice for the Untenured. National Education Association (1201 16th St., NW, Washington, D.C. 20036-3290).
The Academic's Handbook, second edition, eds. A. Leigh DeNeef and Craufurd D. Goodwin. Durham, NC: Duke University Press, 1995. ISBN #0-8223-1661-7 $54.95 or 0-8223-1673-0 $18.95(Duke University Press, 6697 College Station, Box 90660, Durham, NC 27708-0660).
John A. Goldsmith, John Komlos, and Penny Schine Gold.  The Chicago Guide to Your Academic Career: A Portable Mentor for Scholars from Graduate School through Tenure. Chicago: University of Chicago Press, 2001. 272 pp. ISBN # 0-226-30151-6 $13.00 paper.
Christopher J. Lucas and John W. Murry, Jr..  New Faculty: A Practical Guide for Academic Beginners (New York: Palgrave, 2002). #0-312-29506-5
Virginia Blanco-Mathis and Neal Chalofsky, editors. The Adjunct Faculty Handbook. Beverly Hills, CA: Sage Publications, 1997. 266 pp. $47.95/22.95 plus $2.00 shipping from Sage Publications, 2455 Teller Road, Newbury Park, CA 91320.
Ernest L. Boyer. Scholarship Reconsidered: Priorities of the Professoriate. Princeton: Carnegie Foundation for the Advancement of Teaching, 1990.  $8.00.
Charles E. Glassick, Mary Taylor Huber, and Gene I. Maeroff. Scholarship Assessed: Evaluation of the Professoriate. San Francisco: Jossey-Bass, 1997. $15.95.
Boyer Commission on Educating Undergraduates in the Research University. Reinventing Undergraduate Education: A Blueprint for America's Research Universities. Stony Brook, NY: Boyer Commission, 1998. 44 pp. $3.00 per copy from (516) 632-6265 or check or online at
(http://naples.cc.sunysb.edu/Pres/boyer.nsf)
Boyer Commission on Educating Undergraduates in the Research University. Reinventing Undergraduate Education: Three Years After the Boyer Report. (http://www.sunysb.edu/pres/0210066-Boyer Report Final.pdf)
Jack H. Schuster et al. The New Academic Generation: A Profession in Transition. Baltimore: Johns Hopkins University Press, 1998.
Allen Sanderson, Voon Chin Phua, David Herda.  The American Faculty Poll. New York and Chicago: TIAA-CREF and National Opinion Research Center, 2000. 97 pp.  Copies available from Cr. Voon Chin Phua, TIAA-CREF, 730 Third Avenue, 21st Floor, New York, NY 10017-3206 or vcphua@tiaa-cref.org
AAUP, Committee C on College and University Teaching, Research, and Publication, [Joel T. Rosenthal, Marc L. Cogan, Rosemarie Marshall, Jack W. Meiland, Philip K. Wion, Iris F. Molotsky]. "Report: The Work of Faculty:  Expectations, Priorities, and Rewards," Academe 80 (January-February 1994): 35-48. Summary of report on faculty workload. Copies available for $2.50 from AAUP, 1012 14th Street, NW, Suite 500, Washington, DC 20005.
AAUP, Committee C on College and University Teaching, Research, and Publication (Joel T. Rosenthal, Geraldine S. Branca, Marc L. Cogan, Mark Hanna, Rosemarie Marshall, Jack W. Meiland, Susan Meisenhelder, Donald F. Peters, Ian Susex, Philip K. Wion, Iris F. Molotsky]. "Report: The Politics of Intervention: External Regulations of Academic Activities and Workloads in Public Higher Education," Academe 82 (January-February 1996): 46-52. Follow up report to "The Work of the Faculty."
Robert Boice. The New Faculty Member: Supporting and Fostering Professional Development. San Francisco: Jossey-Bass, 1992. 376 pp. $31.95. From Jossey-Bass Publishers, 350 Sansome Street, San Francisco, CA 94104.
Virginia N. Gordon. Handbook of Academic Advising. Westport: Greenwood Press, 1992. 224 pp. #0-313-28458-X.  $49.95.
Virginia N. Gordon, compiler. Academic Advising: An Annotated Bibliography. Westport: Greenwood Press, 1994. 184 pp. #0-313-28843-7.  $55.00.
Carnegie Association for the Advancement of Teaching. Scholarship Assessed: Evaluation of the Professoriate. San Francisco: Jossey-Bass Publishers, 1997. $15.95 from Jossey-Bass Publishers, 150 Sansome Street, Fifth Floor, an Francisco, CA 94101. (888) 378-2537 or FAX (800) 605-2665.
Elaine Showalter. "The Risks of Good Teaching: How 1 Professor and 9 T.A.'s Plunged Into Pedagogy." The Chronicle of Higher Education, July 9,1999,B4-B6. Discussion by Princeton University professor of English with excellent bibliography of sources for good teaching.
Handbook of College Teaching: Theory and Applications, editors Keith W. Pritchard and R. McLaran Sawyer. Westport: Greenwood Press, 1994.  #0-313-28142-4.   $66.00.
Wilbert J. McKeachie.  McKeachie's Teaching Tips: Strategies, Research, and Theory for College and University Teachers, tenth edition. Boston: Houghton Mifflin, 1999. 379 pp. #0-395-90345-9. $36.60. Available at a 25 percent discount for $25.77 from the College Division Customer Service Center of Houghton Mifflin at (800) 225-1464 or request an examination copy from the Faculty Services Center of Houghton Mifflin at (800) 733-1717.
Alan Brinkley, Betty Dessants, Michael Flamm, Cynthia Fleming, Charles Forcey, and Eric Rothschild. The Chicago Handbook for Teachers: A Practical Guide to the College Classroom. Chicago: University of Chicago Press, 1999. 185 pp. 0-226-07511-7 $25.00 cloth or #0-226-07512-5 $9.00 paper.
McLaran Sawyer, Keith W. Pritchard, Karl D. Hostetler. The Art and Politics of College Teaching: A Guide for the Beginning Professor.  New York: Peter Lang, 1993.  348 pp. $29.95 from Peter Lang Publishing, 62 West 45th Street, New York, NY 10036 (212) 764-1471.
Gerald W. Gibson.  Good Start: A Guidebook for New Faculty in Liberal Arts Colleges.  Bolton, MA: Anker Publishing Company, 1992.  224 pp. $23.95 +  $2.50 shipping from Anker Publishing, P.O. Box 249, Bolton, MA 01740 (508) 779-6190.
Patrick J. Lynch and Sarah Horton. Web Style Guide: Basic Design Principles for Creating Web Sites. New Haven, CT: Yale University Press, 1999. $15.95 paper.
Sarah Horton. Web Teaching Guide: A Practical Approach to Creating Course Web Sites. New Haven, CT: Yale University Press, 2000. paper $15.95.
Peter J. Frost and M. Susan Taylor, editors. Rhythms of Academic Life: Personal Accounts of Careers in Academia. Beverly Hills, CA: Sage Publications, 1997. $56/27.95 plus $2.00 shipping from Sage Publications, 2455 Teller Road, Newbury Park, CA 91320.
Developing Senior Faculty as Teachers, editors. Martin J. Finkelstein  and Mark W. LaCelle-Peterson. San Francisco: Jossey-Bass,1994. 116 pp. $15.95.
The Teaching Professor. (1987-  ), monthly newsletter at $33/year, 2718 Dryden Drive, Madison, Wisconsin 53791-9612.
Thomas A. Angelo and K. Patricia Cross.  Classroom Assessment Techniques: A Handbook for College Teachers.  San Francisco: Jossey-Bass, 1993. 289 pp. $29.95. Revised and expanded edition of 1988 work.
Teaching Goals Inventory, University of Iowa Center for Teaching, (http://www.uiowa.edu/~centeach/tgi) based on Classroom Assessment Techniques.
Lucy Cheser Jacobs and Clinton I. Chase.  Developing and Using Tests Effectively: A Guide for Faculty. San Francisco: Jossey-Bass, 1992.  $26.95.
Gregory J. Cizek. Cheating on Tests: How to Do It, Detect It, and Prevent It. Mahwah, NJ: Lawrence Erlbaum Associates, 1999. 288 pp. ISBN #0-8058-3145-2 paperback $29.95. Available at http://www.erlbaum.com or via e-mail at orders@erlbaum.com.
Peter Seldin. "The Use and Abuse of Student Ratings of Professors." The Chronicle of Higher Education, July 21, 1993, p. A40.
Peter Seldin. The Teaching Portfolio: A Practical Guide to Improved Performance and Promotion/Tenure Decisions. Bolton, MA: Anker Publishing Company, 1992.  110 pp. $15.95 + 2.00 shipping from Anker Publishing, P.O. Box 249, Bolton, MA 01740 (508) 779-6190.
Peter Seldin. Successful Use of Teaching Portfolios.   Bolton, MA: Anker Publishing Company, 1993. From APC, P.O. Box 249, Bolton, MA 01740.
Raoul A. Arreola with contributions by Lawrence M. Aleamoni. Developing a Comprehensive Faculty Evaluation System: A Handbook for Faculty and Administrators on Designing and Operating a Comprehensive Faculty Evaluation System.  Bolton,MA: Anker Publishing Company, 1995.  191 pp. $44.95 plus $4 shipping from Anker Publishing Company, P.O. Box 249, Bolton, MA 01740. Topics include deciding which attributes to evaluate, designing evaluation forms and protocols, and applying data to personnel decisions; also contains reviews of several commercially available rating forms.
William G. Tierney and Robert A. Rhoads. Enhancing Promotion, Tenure, and Beyond: Faculty Socialization as a Cultural Process. Washington DC: ASHE-ERIC Higher Education Reports, 1994.  110 pp. $12.75/18 (members/non-members) from Association for the Study of Higher Education-ERIC, George Washington University, One DuPont Circle, Suite 630, Washington, DC 20036 checks payable to GWU-ERIC.
Peter Seldin, editor. Coping with Faculty Stress.  San Francisco: Jossey-Bass, 1987. 98 pp. ISBN #1-55542-975-0.  $9.95.
Walter G. Gmelch. Coping with Faculty Stress. Newbury Park, CA: SAGE Publications, 1993.  128 pp. $23.95/11.95.
Thomas J. Flygare. The Family Medical Leave Act of 1993: Applications in Higher Education. Washington, DC: National Association of College and University Attorneys, 1994.  25 pp. $6.50 from NACUA, One DuPont Circle, NW, Suite 620, Washington, DC 20036.
Tax Guide for College Teachers and Other College Personnel.  Washington, D.C. and College Park, MD: Academic Information Service, 1998.  Available from AIS, P.O. Box 929, College Park, MD 20741 for $34.95 + shipping.
William A.Kaplin and Barbara A. Lee. The Law of Higher Education: A Comprehensive Guide to Legal Implications of Administrative Decision Making, third edition. San Francisco, CA: Jossey-Bass Publishers, 1995. 1,023 pp. Available from Jossey-Bass Inc., Publishers, 350 Sansome Street, San Francisco, CA 94104 ISBN # 0-7879-0052-4.
Academic Program Closures: A Legal Compendium, ed. Corinne A. Houpt. Washington, D.C.: National Association of College and University Attorneys, 1991. 394 pp. $29.95. Available from NACUA, One DuPont Circle, Suite 620, Washington, D.C. 20036 (202) 833-8390 or FAX (202) 296-8379.
Willard F. Enteman. Retirement 101: How TIAA-CREF Members Should Deal with the Dramatic Changes in Their Pensions. Madison: Wisconsin, 1992.  $35/14.95.  Available from Tennessee Tech Library or from University of Wisconsin Press, 114 North Murray St., Madison, Wisconsin 53715-1199. (608) 262-8782 or FAX 262-7560.
Clay Schoenfeld. Retirement 901: A Comprehensive Seminar for Senior Faculty and Staff. Madison: Magna Publications, 1993.  Magna Publications, 2718 Dryden Drive, Madison, Wisconsin 53704-3086.  1-800-433-0499 or FAX 608-249-0355.  $27.95 + 4.00 shipping.